Marshmallow Bunny Plush ☆PREORDER☆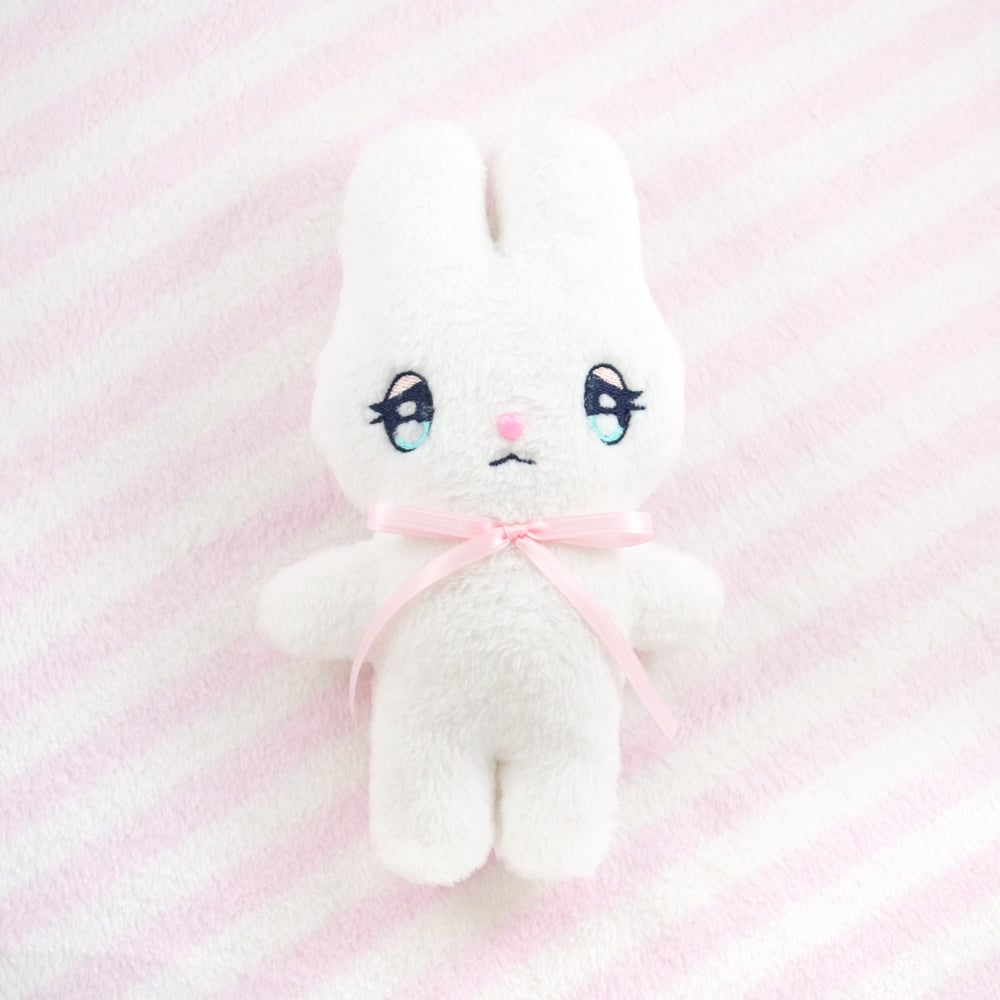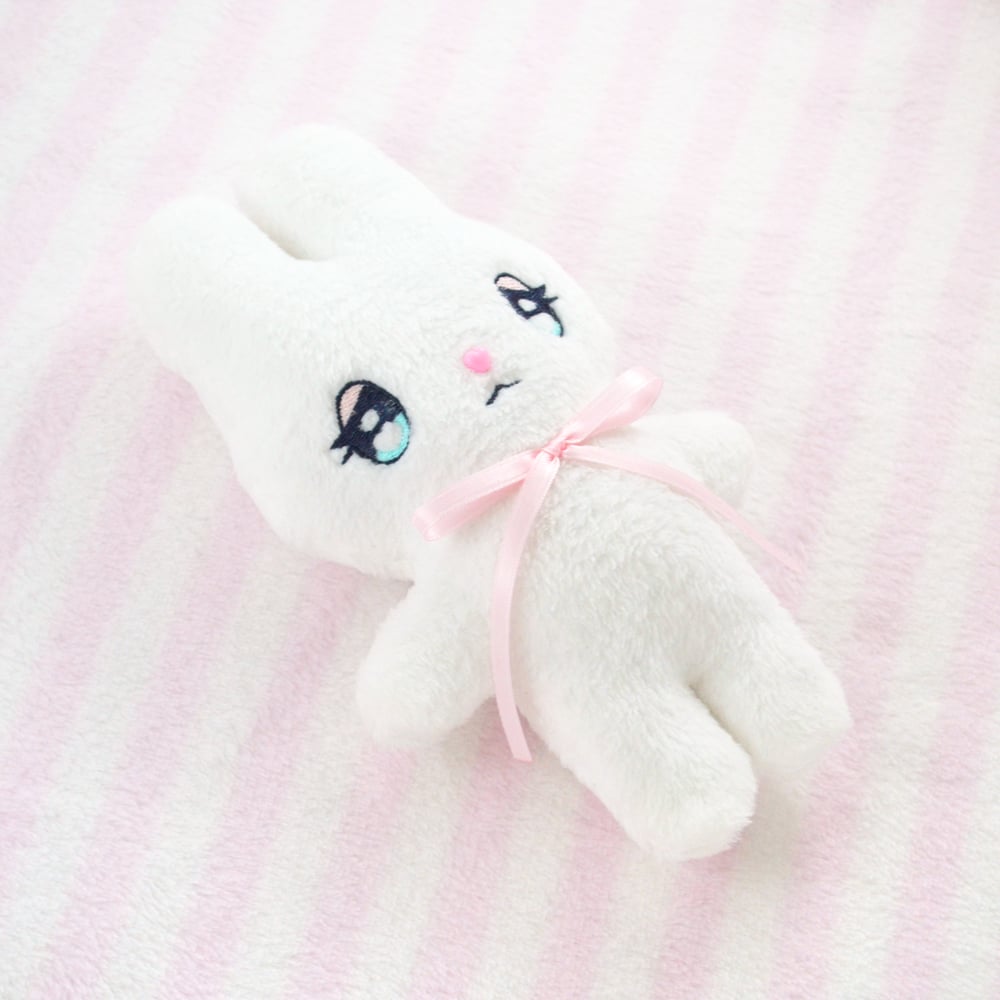 A dreamy plush of Marshmallow Bunny, a sweet white rabbit that sometimes gets lost in the stars~ They're super soft and jingle when you give them a shake~ Each Bunny wears a pink satin ribbon and are handmade with lots of love~
☆ plush is about 9.5 x 5 inches
☆ pink striped scarf portion is about 30 x 6 inches
☆ PREORDER INFO: Preorders can be expected to be shipped sometime in January or February! Any items purchased at the same time with this listing will not be shipped until all items are ready. If you purchase this listing, please understand that these are being handmade and will need this time to be lovingly sewn~!